Corporate social responsibility - Giving back to society
---

In a world where we face environmental concerns and social challenges, it is important that we recognize its effects, take care of the resources and embrace on social responsibility. ActMedia Thailand, DemoPower Thailand, K2 Insight, and U-Marketing International employees passionately got involved in various CSR activities. Find out more below.
---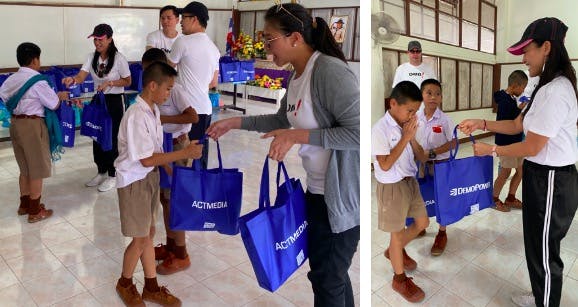 Donating giveaways/bag
We gifted nearly hundreds of bags to impoverished children in Wat Sutthammaram School, Nakhon Nayok. The bags were filled with supplementary everyday items such as drinking waters, eco-friendly bags, lunch boxes, tumbler, orange juice and umbrella.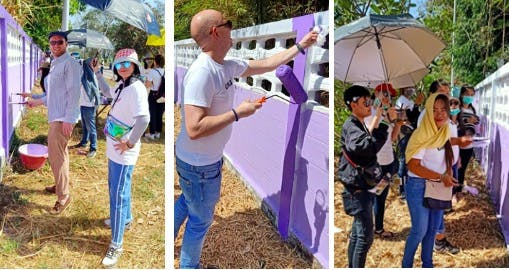 Recoloring schools' walls
We were motivated to put our effort in action for the nearly 200 meters painting walls activity. The aim was to give Wat Sutthammaram School a refreshing face lift, cover the stains, mold and peeling paint maintenance.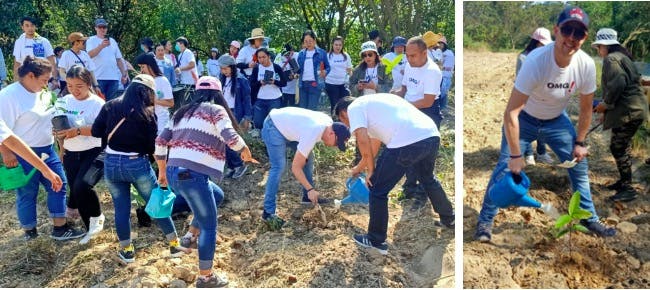 Environmental Restorations
Our employees got together to do restoration work with the Chulachomklao Royal Military Academy. Hundreds of small "Yang Na" Rubber trees were planted hopefully to help reducing the amount of CO2 generated.
---
Though we worked in the heat (almost 40°C!), we had a great time together and look forward to launch our next campaign soon.
---
---