TOTAL BRAND EXPERIENCE THROUGH EVENT MARKETING
DemoPower Thailand, a joint venture between Omni Marketing and VGI Global Media PLC, is Thailand's leading provider of product sampling, demonstration promotion and personalized event activation services for in-store and mass transit channels.
1000+
Nationwide network locations
6000+
Well-trained promoters
40.000.000+
Shopper engagements/year
ONE STOP SHOP
DemoPower's service activities can be tailored to suit your business and marketing plan. Whether activating an in-store or out-store campaign, we ensure to professionally train our brand ambassadors to achieve higher performance.
Brand representatives
Brand Ambassador
Representing your brand
We train our Brand Ambassadors to be representatives of your brand providing product information, gather valuable shopper feedback and organise products on the shelf.
Brand Expert
Educate and informs shoppers
Pleases the taste buds of shoppers with samples of snacks and food products that do not require cooking to educate and inform.
Demonstration & Sampling
Master Chef
Food preparation and sampling
Equipped with culinary skills and knowledge, our master chefs perform on the spot cooking demonstrations of any size; taking shoppers through the food's preparation and stages of cooking.
Barista
Beverage preparation and sampling
Prepares and serves hand-crafted quality beverages, both hot and cold, by following standard recipes and invites shoppers to experience the product first-hand.
Home Wizard
Demonstrations for household products
We offer a variety of creative demonstrations for household products to give shoppers the opportunity to witness the effectiveness of your brand with their own eyes.
Gadget Guru
Showcasing of consumer electronics
Our Gadget Gurus showcase cool consumer gadgets and contemporary consumer electronics to a bigger audience.
Frozen Fairy
Prepares and serves hand-crafted quality beverage
Prepares and serves hand-crafted quality beverages, both hot and cold, by following standard recipes and invites shoppers to experience the product first-hand.
Events & Troops
Model
Make your product look spectacular
Our Models' capabilities are more than skin-deep. Our glamorous and sociable entertainers make your still or motion picture look spectacular!
Cheerleader Crew
Draw attention to your product
So spectacular that one cannot help but notice: our Cheerleader Crews roam high foot traffic locations and draw attention to your product through eye-catching costumes, dances, singing, and an enticing element of surprise.
DEMOPOWER'S NETWORK
Connect your product campaign to target audiences using DemoPower's activation channels.
Our partners
DemoPower has worked with the top retailers in Thailand in an exclusive partnerships for more than 20 years and running. In addition, DemoPower has been granted the exclusive right to operate commercial space at BTS Skytrain and MRT stations.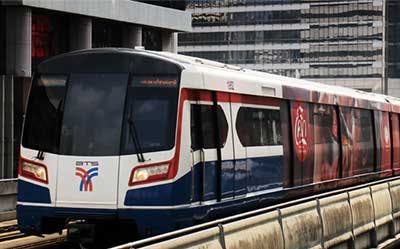 1.000.000+
COMMUTERS PER DAY
---
In Bangkok
We have the exclusive partnerships with retail stores and are the official partners of BTS, MRT, and Piers. We can also activate your products in universities and hospitals areas. Not only in central areas but also in Bangkok Metropolitan Region.
Nationwide in Thailand
Our far-reaching network and infrastructure enables us to simultaneously execute mass trial beyond flagship stores in major cities like Chiang Mai, Khon Kaen, Surat Thani and Phuket.
---
DemoPower's reach
In hyper & supermarkets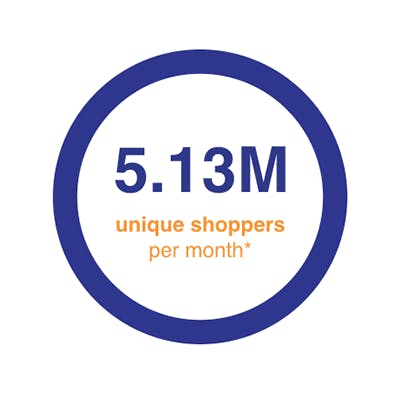 In the mass transit network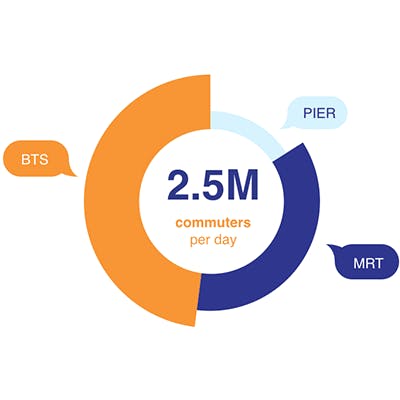 Case Studies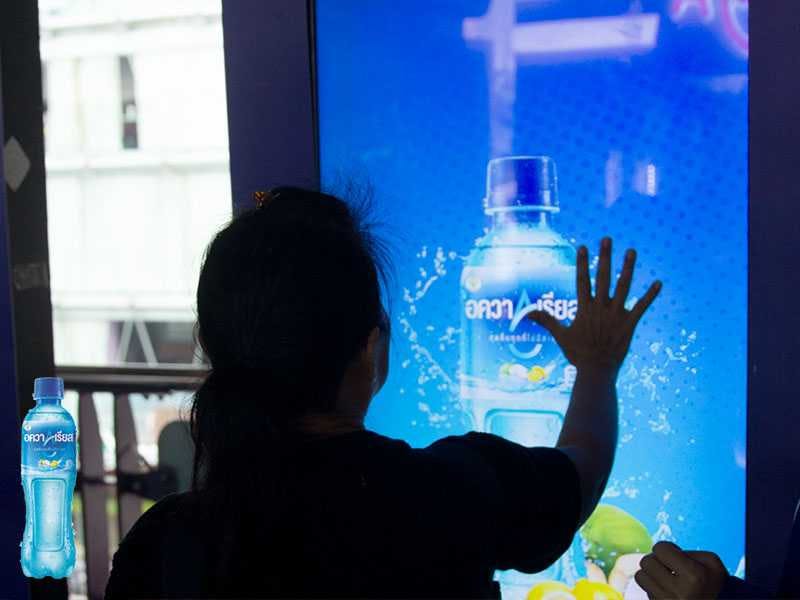 Aquarius
Promote new product and give a sampling to passengers
Engaging target audience to a long-lasting experience in a prime BTS locations through interactive kiosk & game, samplings, and well-trained MC, Demo Power's flash event was a powerful way to increase a product visibility and the long-term association with this energy drink brand.
Service:
Flash event with interactive kiosk & games and product samplings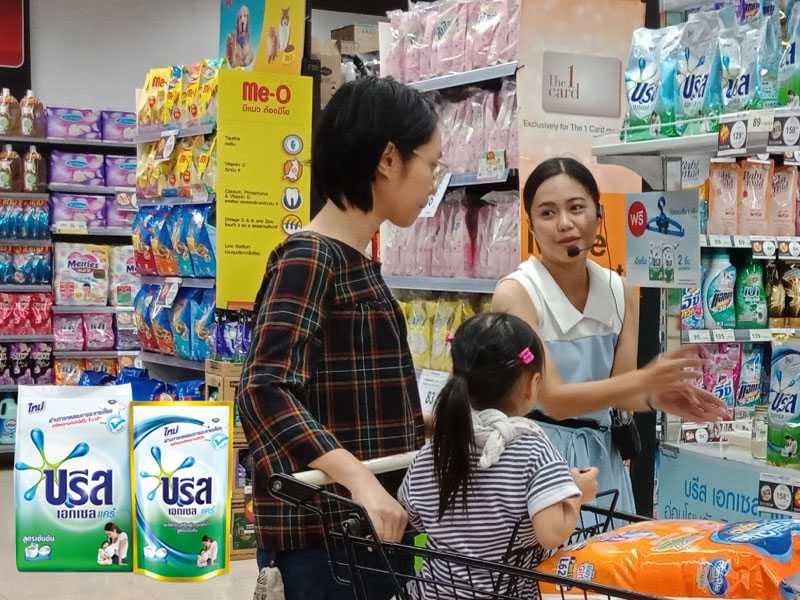 Breeze
Launch new product feature
DemoPower executed a massive demonstration campaign in 101 stores for Breeze, that placed its trust in us for a long-term project to promote a new product. We enabled to help them reach a larger audience nationwide which captured attention, exposure and high sales growth.
Location:
Big C, Tesco, Tops (101 locations)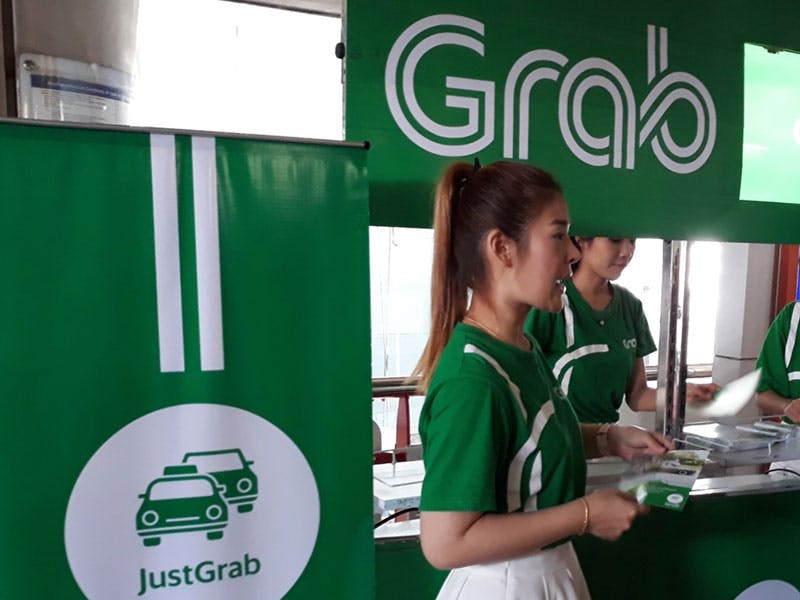 Grab
Increase a number of application downloads and new users
DemoPower's offline activity connected client to their prospects directly and created experiential moment which built stronger memory structures related to brand perception. Our flash event attracted thousands of BTS commuters and recorded an increase in the user base of new installations.
Service:
Flash Event with Freebies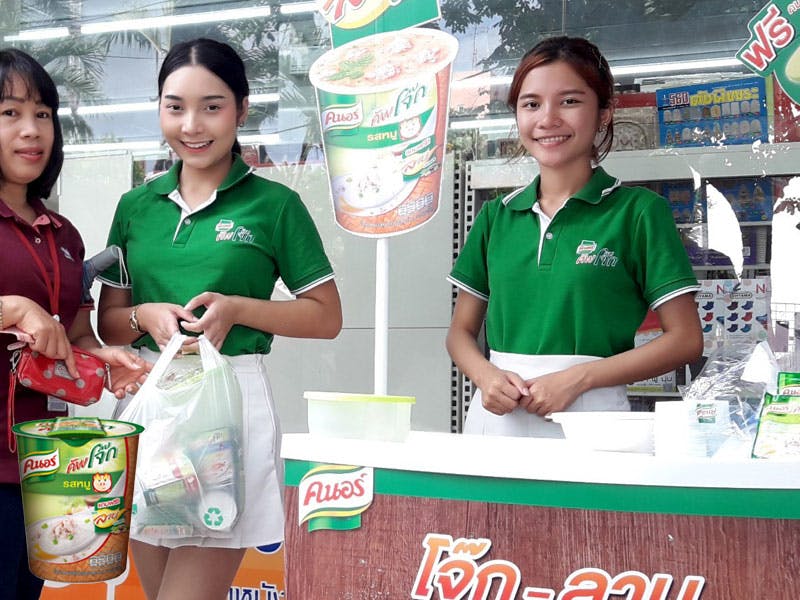 Knorr
Promote new product launch
Knorr's new product campaign was demonstrated extensively to a prime based off-store locations; CVS, Markets, Office Buildings, and Piers. Based on a sensory trial, Demo Power received a positive feedback from shoppers and delivered a result exceeded beyond client's expectation.
Location:
CVS, Markets, Office Buildings, Piers (125 channels reached)
Pracharat
Promote new product launch
One of the keys to success for a new product launch is to let customer try it. DemoPower was pleased to help activating demonstration and sampling campaign and build word-of-mouth nationwide for Rice Pracharat, a high quality Jasmine Rice which achieved huge success.
Location:
Tesco Lotus (91 locations)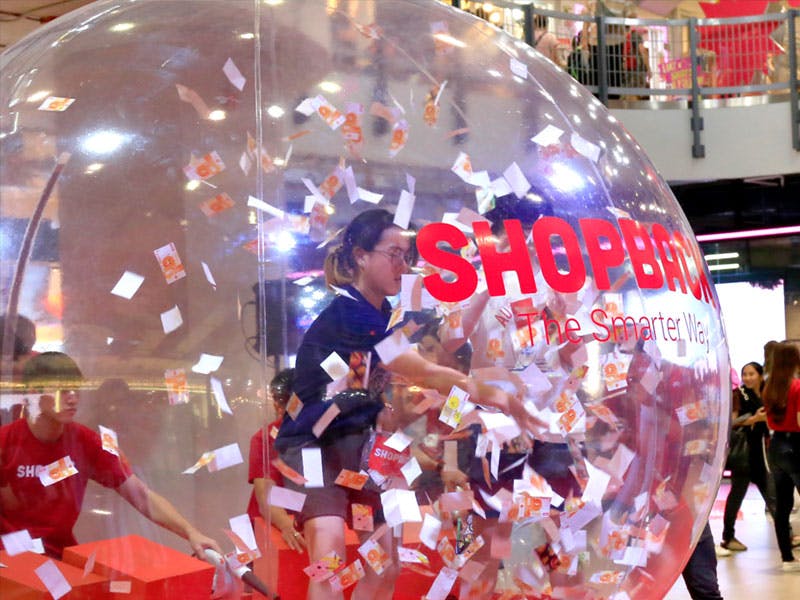 Shopback
Promote new product launch
To raise brand awareness among target group, the grand event powered by Demo Power was organised in the heart of the city like Siam Square, together with our professional event team designed to add up extras; creative game activity, celebrities, medias and complimentary. The result was positive in gathering enormous crowd and grab attention publicly.
Location:
Siam Square One
Service:
Grand Opening Event with interactive game, mascot, celebrities, freebies, cashes and coupons
Our offices
Head Office
33rd Floor, Vanit Building II
1126/2 New Petchburi Road, Makkasan
Ratchathewi, Bangkok 10400
Distribution center
242/18 Moo 6, Bang Phriang
Bang Bo District, Samut Prakan
Phone Number
+66 2 250 7100
Fax Number
+66 2 250 7102
Email
info@demopower.com
Khon Kaen
Academy & Recruitment North East
44 Giang Muang Rd, Nai Mueang
Khon Kaen 40000
Phone Number
+66 81 574 5664
Fax Number
+66 2 250 7102
Email
info@demopower.com
Chiang Mai
Academy & Recruitment North
118 Tambon San Sai Noi
Chiang Mai 50210
Phone Number
+66 2 250 7100
Fax Number
+66 2 250 7102
Email
info@demopower.com
Surat Thani
Academy & Recruitment South
231/30 Moo 4, Donnok Road
Makhamtia, Muan, Surat Thani 84000
Phone Number
+66 2 250 7100
Fax Number
+66 2 250 7102
Email
info@demopower.com